Nutrien Ag Solutions has seven seed conditioning plants and a private research center in the heart of Montana; one of the nation's premier grain production areas.
All of Nutrien Ag Solutions conditioning facilities are approved as "Certified Seed Conditioning Plants" by the Montana Seed Growers Association. Nutrien Ag Solutions continues to invest in a system of segregated conditioning equipment, augers, conveyors and storage tanks that lead to the higher qualities of certified seed required by tomorrow's higher standards of the grain channels.
We presently have segregated storage, high capacity cleaning equipment such as screens, air machines, indents, debearders and gravity tables, along with truck scales at all seed plant facilities, all to aid our customers increasing need of efficiency.

Belgrade
88 East Main Street
Belgrade, MT 59714
Office: 406-388-4288

Billings
1400 Minnesota Avenue
Billings, MT 59101
Phone: 406-252-8012

Conrad
109 8th Avenue, NE, Bldg B
Conrad, MT 59425
Phone: 406-278-9189

Fort Benton
2811 St. Charles Street
Fort Benton, MT 59442
Phone: 406-622-5481

Great Falls
708 HWY 87 N
GREAT FALLS, MT 59404
MAIN OFFICE: 406-453-3227

Havre
559 15TH AVENUE NORTH HAVRE, MT 59501
PHONE:  406-265-2294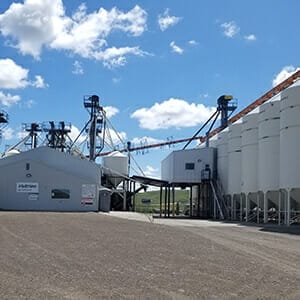 Shelby
200 MARIAS FAIR ROAD
SHELBY, MT 59474
PHONE: 406-434-5000

Bozeman Research
81 TIMBERLINE DR
BOZEMAN, MT 59718
MAIN OFFICE: 406-453-3227
Chester
708 HWY 87 N
GREAT FALLS, MT 59404
PHONE: 406-453-3227