Nutrien Ag Solutions and Loveland Products offer a complete line of high performance input products. Loveland Products portfolio of seed treatment, plant nutrition, fertilizer, adjuvant and crop protection products are second to none. We are constantly striving to bring new, unique chemistries to the marketplace to provide innovative solutions to problems across the agricultural and professional non-crop industries.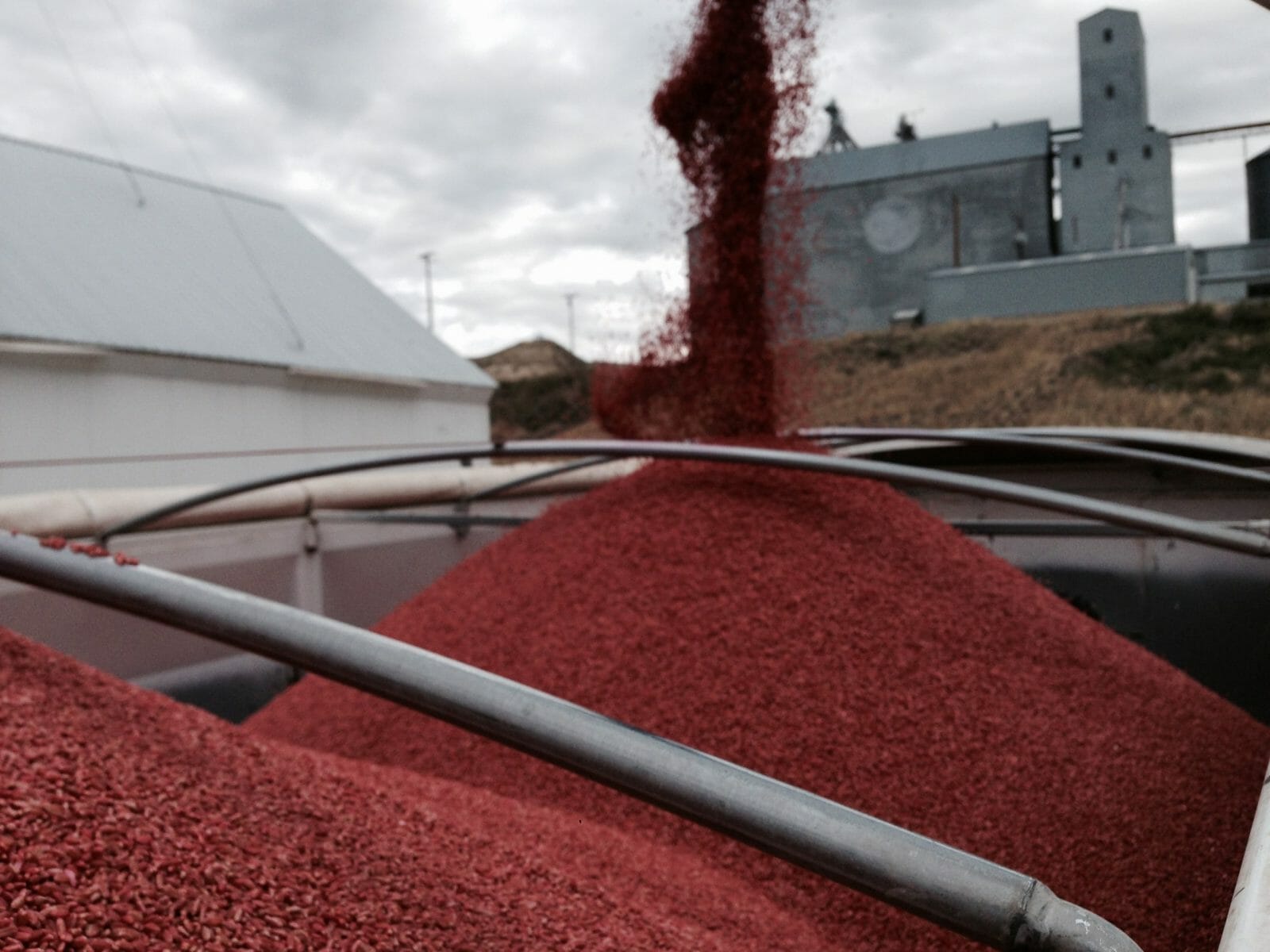 Benefits of Seed Treatment
Grower Benefits — STs contribute to early and faster planting, healthier stands, higher plant populations, and higher yield
Healthier Crops? Protecting seed against pathogens, insects, and other pests
Positive Environmental impacts — Precision and effectiveness of STs applied directly to the seed and not on the entire field.
Economic impacts — Seed Treatment insecticides are estimated to grow 10.9% annually by 2018
Seed coating polymer — Nutrien Ag Solutions offers an advanced polymer that reduces dust-off and minimizes viscosity while keeping the seed treatment on the seed.
Nutrien Ag Solutions does carry a current supply of seed treatments for retail sales. However, Nutrien Ag Solutions believes that producers will be dollars ahead by allowing the trained professionals at the Nutrien Ag Solutions conditioning plants to apply the seed treatments. Nutrien Ag Solutions has the calibrated treaters installed into its conditioning process. Thus, producers do not have to worry about the accuracy of their rates as they would if they apply at the farm.
Recommended Seed Treatment Products
DYNA-SHIELD® FOOTHOLD® VIROCK® is a combination of the insecticide Imidacloprid and the three fungicides Metalaxyl, Tebuconazole, and Fludioxonil for early season protection of seedlings against insect injury and soilborne diseases for barley and wheat.
Product Benefits:
Protects seeds and seedlings against many diseases including early-season Rhizoctonia, Fusarium foot rot, Pythium damping-off, smuts, and others as listed
Protects against seed decay caused by Aspergillus, Penicillium, and other species Imidacloprid insecticide controls early season aphids, Hessian fly, and wireworms
Systemic activity to give seedlings their best chance for a strong start Convenient, easy-to-use flowable formulation; pre-colored red.
Teraxxa™ Seed Treatments
Teraxxa F4 Seed Treatments eliminate wireworms attacking your cereal yield. Featuring a new active ingredient, Broflanilide, these seed treatments outperform and outlast neonicotinoid insecticides so your cereal crops have the best chances to succeed.
Stamina® F4 Cereals Fungicide Seed Treatment
Stamina F4 Cereals fungicide is the latest step forward in fungicide seed treatment. With four modes of action, it provides the best disease protection possible, along with Plant Health benefits. It starts the moment the seed hits the soil and works hard during critical early crop development stages.
Awaken ST is a seed treatment with ACA technology, which features the zinc ammonium acetate (ZAA) compound with a micronutrient package. Awaken ST leads to quicker emergence and greater plant biomass by promoting root growth.
Awaken ST coats the seed with nutrients and has been shown to improve early vigor and higher yields.
Benefits:
Has been shown to improve early vigor post-emergence
Has been shown to increase yield potential compared to untreated seed
Improved root biomass observed in treated seed
Seed Treatments for Peas and Legumes
Obvious Fungicide®
With Obvius fungicide, from BASF, growers of pulse, podded vegetables and canola have a formidable tool to start their crop seasons on the right foot. Obvius fungicide includes three unique modes of action, providing preventive protection for seeds and seedlings and helping growers avoid doubling down on their seed investment. Obvius fungicide helps control diseases such as Ascochyta blight, Pythium, Fusarium, Rhizoctonia, and Botrytis. Recommended for chickpeas.

EverGol® Energy is a systemic and contact seed treatment fungicide designed to provide seed and seedling protection against a wide range of diseases. By focusing on the most important seed and soil-borne diseases (rhizoctonia, fusarium, pythium, botrytis, phomopsis, as well as smut and bunt on all labeled crops), EverGol Energy provides quicker emergence, healthier plants, and higher yields for your crop.
Recommended for green and yellow peas.
Inoculants
Inoculants are a must-have when planting pulse crops. Nutrien Ag Solutions offers a variety of high-quality inoculants to give your pulse crops maximum yield. Nutrien Ag Solutions offers two varieties of inoculants: granular and peat. Talk with a Nutrien Ag Solutions specialists to find out which inoculant fits your farm the best.